Gouda city of Cheese
Gouda is known worldwide for its famous Gouda cheese. The Gouda cheese market takes place every Thursday, from April till August. Here you can see the old-fashioned price negotiation - the hand clap - between the cheese farmer and the seller.
Visit the cheese market to taste that famous cheese (and of course to take some home).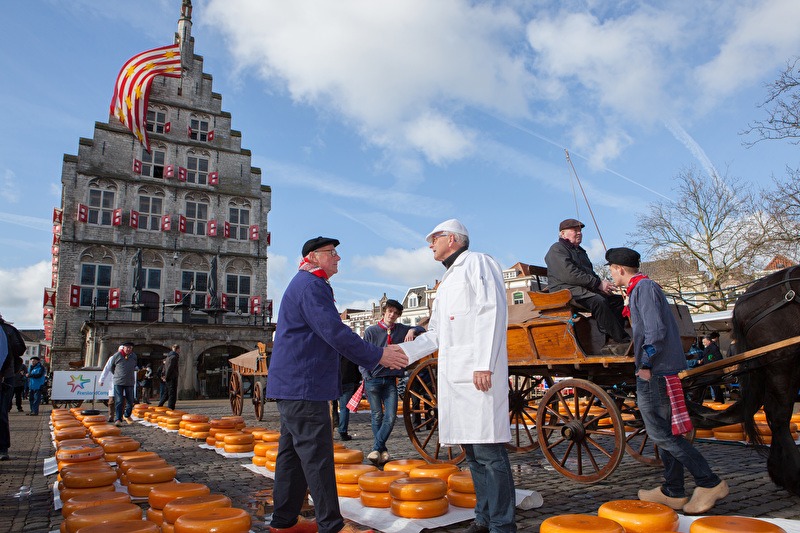 The market
Every Thursday morning and Saturday morning/afternoon there is a market on the central square "De Markt" in Gouda. The market has about thirty to fifty vendors. In addition to the daily groceries, you will also find various regional products at this market.
Once finished strolling around the market, enjoy the many terraces, with a view of the world famous Old City Hall.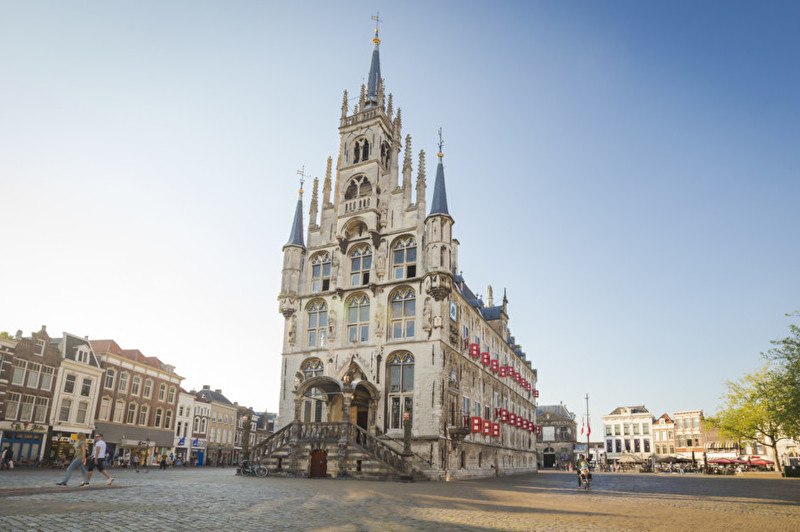 Sights
Gouda has many faces; from cultural and historical sights, natural beauty to of course what Gouda is known for: the Gouda cheese.
In and around the city you can enjoy beautiful monuments, many canals and special architecture. In the center of the city you will find the longest church in The Netherlands, the Sint-Janskerk with its beautiful stained glass. 
Just a 10 minute drive outside Gouda you can enjoy the Goudse Hout for a nice walk or a bike ride to around the Reeuwijkse Plassen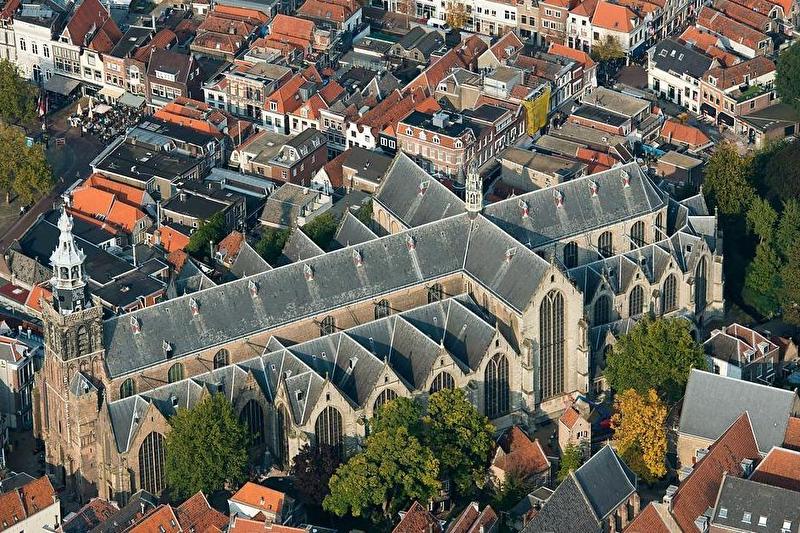 Gouda by Candlelight
Gouda by Candlelight is one of the oldest festivities in the Netherlands. In the evening, around 1500 candles are lit behind the windows of the historic Old City Hall on the main square and thousands more behind the windows of the buildings around the market square and in the city center. There are many (Christmas) activities in the city center. Walks, concerts, shows and performances in museums, churches and on the street. The highlight of Gouda by Candlelight is the lighting of the lights in the Christmas tree, donated by the city of Kongsberg in Norway.
Gouda by Candlelight will take place at the 11nd of December 2020.