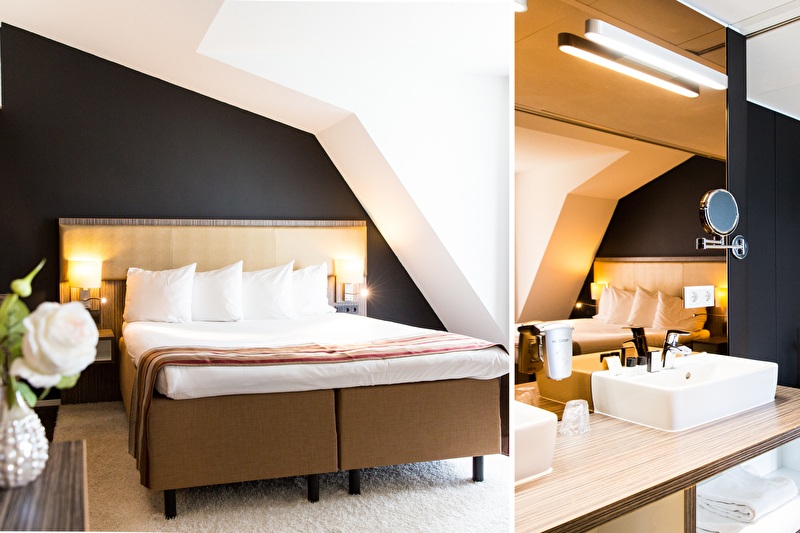 Our rooms with a keen eye for detail
The entire hotel radiates Gouda. Each floor has its own color; red refers to the City Arms and the flag of Gouda, yellow refers to the color of the famous Gouda cheese and blue refers to the City of Water; all bridges, locks and waterways in Gouda. Each hotel rooms has its own name and photo that refers to a special landmark in Gouda.
Do you want to discover Gouda by staying in one of our rooms?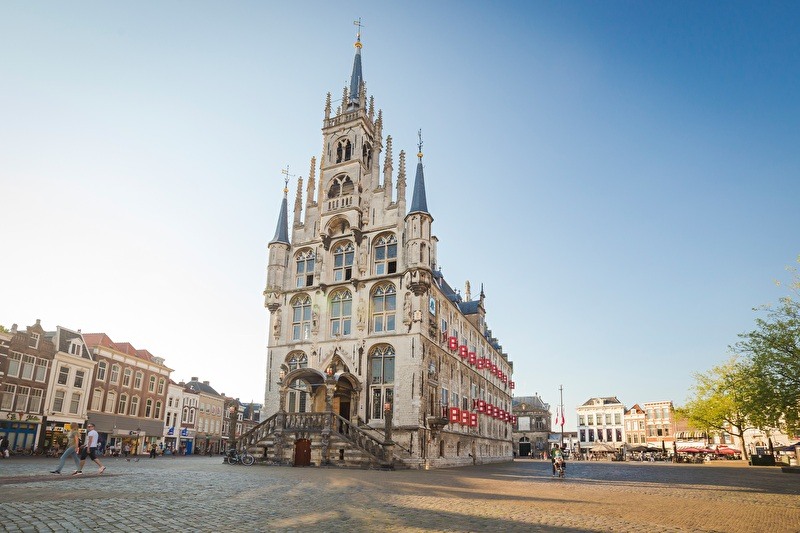 Gouda; big in small scale!
Be surprised how versatile Gouda is; stroll along the canals with its unique boutiques, numerous terraces, tasteful restaurants and beautiful monumental buildings. Enrich yourself by visiting one of the many museums in Gouda and relax in our four-star hotel where modern comfort literally embraces this historic city.
Contact us now!
Do you have questions? Don't wait any longer and contact us immediately!  
We will gladly answer your questions and are happy to help you making a reservation. Everything is negotiable! Call or email us via +31(0)182-86 00 86 or info@bestwesterngouda.nl, so we can discuss the options together.
Best regards,
Team Best Western Gouda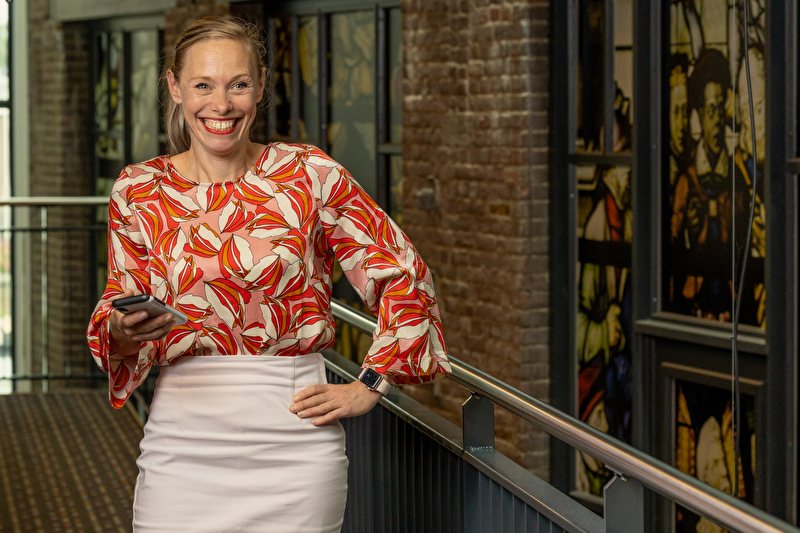 Corporate business
Are you looking for a second home for your business trip(s)? Understandably I cannot replace your own home, however I can do everything to make you feel  like you are at home. And all that for the best rates with extra benefits!
I am happy to coordinate with you your personal wishes and those of your customers. A lunch box for your next long car trip? An extra blanket in the room?
Call or email me so that we can discuss the possibilities together! +31 (0) 6-24 32 60 32 or tanja@bestwesterngouda.nl.
Sincerely yours,
Tanja van Veen, Sales Manager